Image

Transform Your Crawl Space and Protect Your Home
Locally Owned for 60+ Years
Crawl Space Encapsulation Services in Tennessee
Dealing with a damp and musty crawl space? Do you want to protect your home from moisture damage and pests? Look no further, because Okeena has the solution for you. Our crawl space encapsulation service is designed to eliminate moisture, increase energy efficiency, and provide long-lasting results.
Invest in your property and comfort today and start experiencing the following benefits: 
Get rid of moisture and protect your sub-floor.
Keep pests out and maintain a clean and healthy environment.
Save energy and reduce your utility bills.
Prevent fungal growth and wood rot.
Improve indoor air quality and alleviate allergies.
Ensure a sturdy foundation for your home.
Increase the lifespan of your subfloor wood.
Enhance the overall value of your property
Experience Ultimate Protection and Comfort for Your Home
Our crawl space encapsulation service prevents moisture-induced damage providing you and your family with a home environment that's safer, energy-efficient, and healthier. 
What to expect with our crawl space encapsulation Service: 
Foundation Preparation: We start by laying down our robust 12-mil plastic sheeting, armed to withstand the 13 gallons of daily water released from your home's soil.
Seamless Protection: Seamlessly securing the plastic, we tape all seams, preventing even a hint of moisture from seeping in.
Barrier Enhancement: Every inch matters – we cover foundation walls, support piers, and plumbing penetrations, providing comprehensive protection.
Unyielding Attachment: We don't leave any room for compromise. The plastic is anchored with concrete nail guns, ensuring a firm grip.
The Final Seal: Our meticulous approach continues as we tape all seams, overlaps, and any vulnerable points, leaving no chance for moisture to intrude.
Enhance Your Property Value
Investing in our encapsulation service not only protects your home but also enhances its overall value. A dry and well-maintained crawlspace is an attractive feature for potential buyers.
Our 12- millimeter plastic is thick and durable, capable of withstanding the daily release of 13 gallons of water from the soil beneath your house. By laying this plastic across the ground,  we create a barrier that keeps any moisture from seeping in. Eliminating moisture safeguards your subfloor wood from fungal growth and wood rot. No more worrying about structural issues or expensive repairs. Not only does our encapsulation service prevent moisture, but it also helps to keep pests out.
Save Energy and Reduce Allergens
Our encapsulation service also offers energy-saving benefits. By creating an airtight seal, we ensure that your conditioned air stays inside your home instead of escaping through your crawlspace. This can lead to significant energy savings and a reduced carbon footprint.
By improving indoor air quality and reducing allergens, you can breathe easier and enjoy a healthier living environment.
Unmatched Service for 61 Years
Discover the power of encapsulating your crawl space with Okeena, the experts with 61 years of experience. Our thorough inspection process ensures that every crack, crevice, and plumbing penetration is sealed, leaving no room for humid air to infiltrate. Trust us to safeguard your Tennessee home from moisture damage, pest intrusion, and more.
100% Satisfaction Guarantee
Your satisfaction is our top priority.  If you are not completely satisfied with our crawl space encapsulation service, we will do whatever it takes to make it right. Our technicians will go the extra mile to ensure that you are happy with the results.
Our Guarantee
Should pests persist in between scheduled treatments, simply let us know and we'll re-service your home for no additional cost to you. That's our guarantee to you!
Image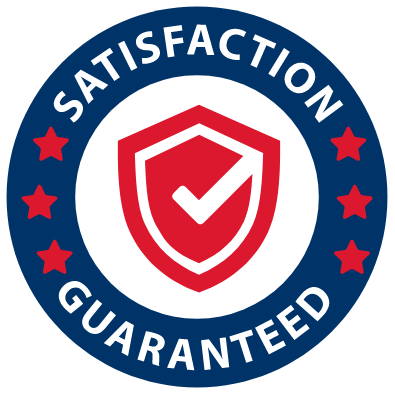 Image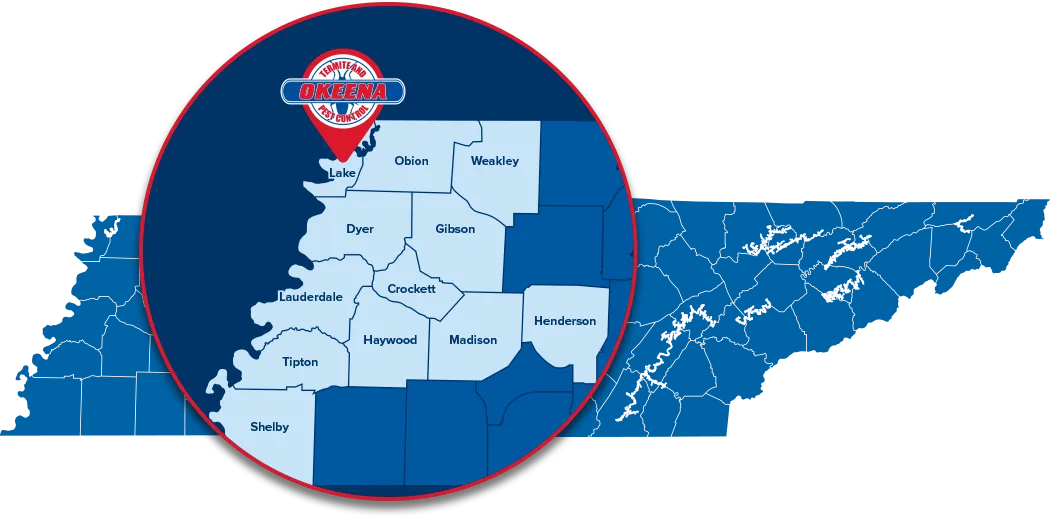 Areas We Service Around West Tennessee
Our business was born and grown in West Tennessee. Our team at Okeena Termite & Pest Control is proud to serve our beautiful home and enjoy taking our 60+ years of expertise all across the region.