Image
Get Free Annual Termite Inspections!
Locally Owned for 60+ Years
Termite Treatment
There are many reasons why termites are attracted to a home. Termites are attracted to moisture and it can be an open invitation for them to move in. Another common cause of termites is floor support. If there are cracks or gaps in the foundation of a home, termites can easily find their way in. Once they are inside, they will start to eat away at the wood, causing serious damage. Through preventative methods, Okeena can keep your home safe!
Preventative Termite Treatments
Moisture Control
The root of termite control is almost always a moisture problem, especially in your crawl space. Taking care of your moisture issues will save you a lot of hassle when it comes to preventing termites. Okeena Termite & Pest Control will develop a strategic plan for your space to reduce the risk of ongoing issues and the possibility of developing termites. We understand moisture problems better than anyone around!
Floor Support 
Flooring without proper support tends to sag. This becomes more frequent when your home has a crawl space. When left untreated, sagging floors can cause structural damage that will cost a fortune to repair and replace. You can trust Okeena Termite & Pest Control to bring that "like new" feeling back to your home with our floor repairs. We use long-lasting, durable joist systems that are strategically placed to ensure the problem stays away.
Termite Treatment Programs
Sometimes moisture will go untreated or unnoticed and termite problems unfortunately arise. Have no worries, Okeena Termite & Pest Control has developed three termite program plans for homes with crawl spaces and two termite program plans for homes with a slab foundation. We created these plans with several budgets in mind so that your family or your business won't suffer to save your property.
We realize that termite protection plans and budgets may vary from person to person. That's why we have developed many options to get you the control you want and need.
Get Ultimate Protection With the Sentricon®  System
At Okeena, we use a cutting-edge termite control system called Sentricon® System with Always Active™ making us a Certified Sentricon Specialist®. This innovative option is based on science and engineered to wipe out an entire termite colony. The recruit® HD termite bait stations are stationed around your home. The recruit® termite bait stations are small and unobtrusive, making them an excellent way to get rid of termites and prevent future infestations. The But the best part? The active ingredient in the recruit® termite bait is specifically designed to only target termites, meaning it's completely safe for children and pets. So if you're looking for a reliable and safe way to get rid of termites, look no further than our termite treatment with the Sentricon system.
Did you Know? 
Termites invade 5 million homes each year. 
It's common for 2+ colonies to forage around a home. 
1/16 inch gap or crack leaves you vulnerable to termites. 
Termites are known as the 'silent destroyer" because termites usually go unnoticed until the damage is already done. 
Repairs can cost homeowners thousands of dollars. Termite damage has cost U.S. homeowners $5 billion per year. 
Termites build the largest nests of any insect. 
Termite damage is rarely covered by homeowners insurance. 
9/10 homeowners with the sentricon system decide to keep it. Because it works. 
Our Guarantee
Should pests persist in between scheduled treatments, simply let us know and we'll re-service your home for no additional cost to you. That's our guarantee to you!
Image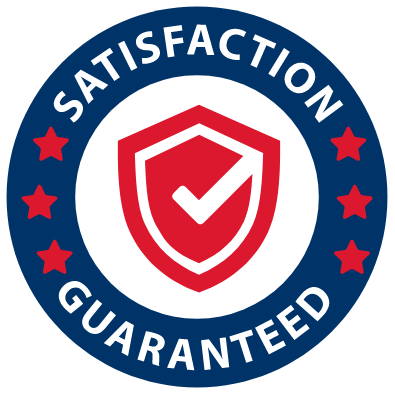 Image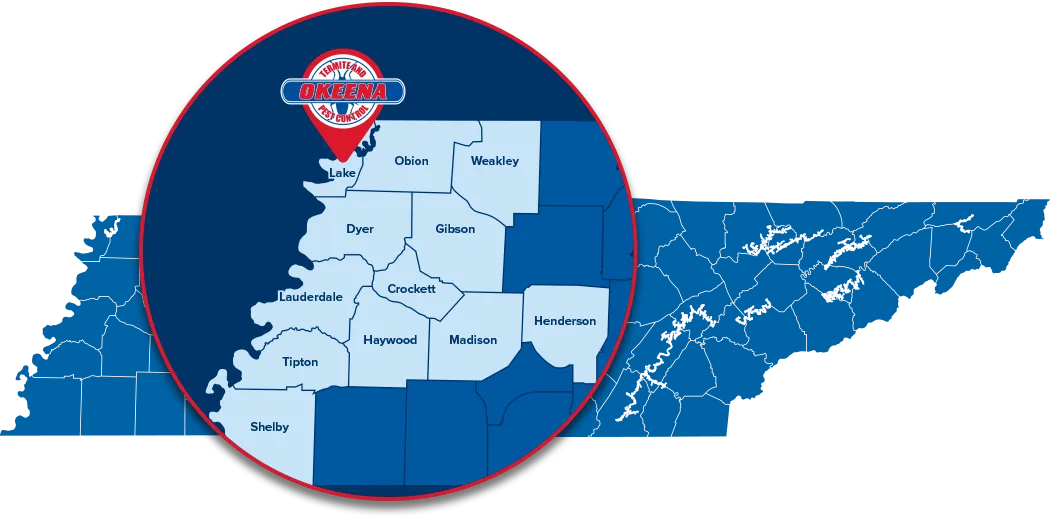 Areas We Service Around West Tennessee
Our business was born and grown in West Tennessee. Our team at Okeena Termite & Pest Control is proud to serve our beautiful home and enjoy taking our 60+ years of expertise all across the region.