Image
Looking For An Exterminator in Ridgely, TN?
Pest Control in Ridgely, TN
As a locally-owned pest control company, we've been serving our local communities in Ridgely since 1962!  That means that our team of knowledgeable exterminators has the experience, expertise, and equipment to combat all of the household pests local to the area.
Our pest protection program will provide relief from critters such as:
Image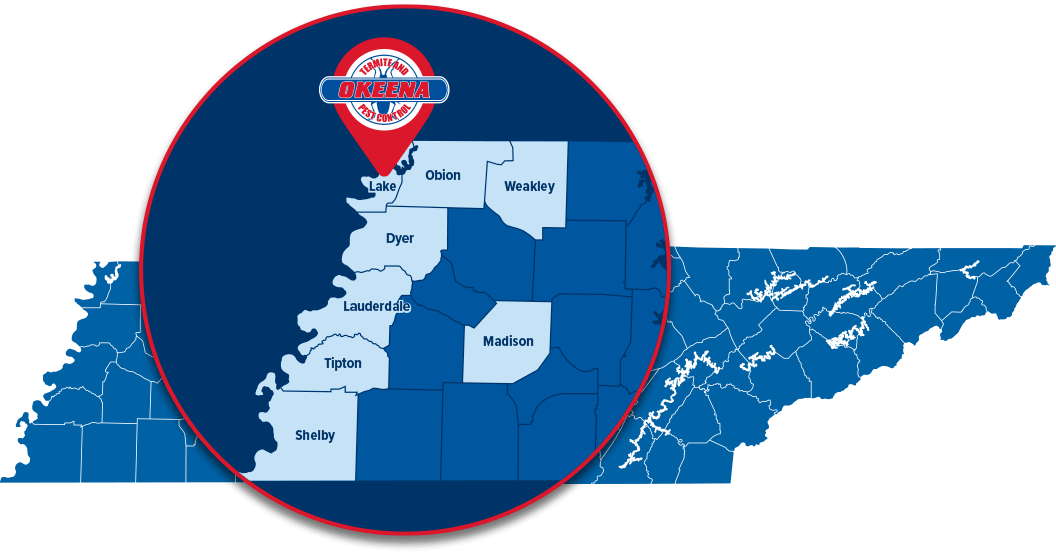 Family-Safe Treatments You Can Trust
We know that pest problems can affect the entire family and throw off the routines you need to keep everyday life running smoothly. When you're facing an infestation, you deserve trustworthy technicians that can get rid of pests without adding extra stress. That's why at Okeena, we use family-safe treatments so that when the job is done, everyone can enjoy the results.
When you call on our accredited expert exterminators, you can expect:
A courtesy call

whenever a technician is on the way.

Multiple programs and packages

for lasting protection that fits your budget.

Exterior barrier application

as a part of every plan.

Same-day and next-day service

available for your convenience.

Our satisfaction guarantee

that if pests return in between treatments, we will too.
You deserve pest control you can depend on for consistent results, backed by decades of experience. 
Our Guarantee
Should pests persist in between scheduled treatments, simply let us know and we'll re-service your home for no additional cost to you. That's our guarantee to you!
Image