Image
Looking For An Exterminator in Kennett, MO?
Pest Control in Kennett, MO
Nestled between the St. Francis and Mississippi River, Kennett is no stranger to wetlands or the pests that are attracted to them. Letting an infestation get out of control can cost you time and money. At Okeena Termite & Pest Control, we have been providing effective pest treatments for 60+ years. 
We can rid your home or yard of annoying pests such as:
Bed Bugs

Fleas and Ticks

Wasps

Termites

Carpenter Bees

Brown Recluse Spiders 

And many more!
Image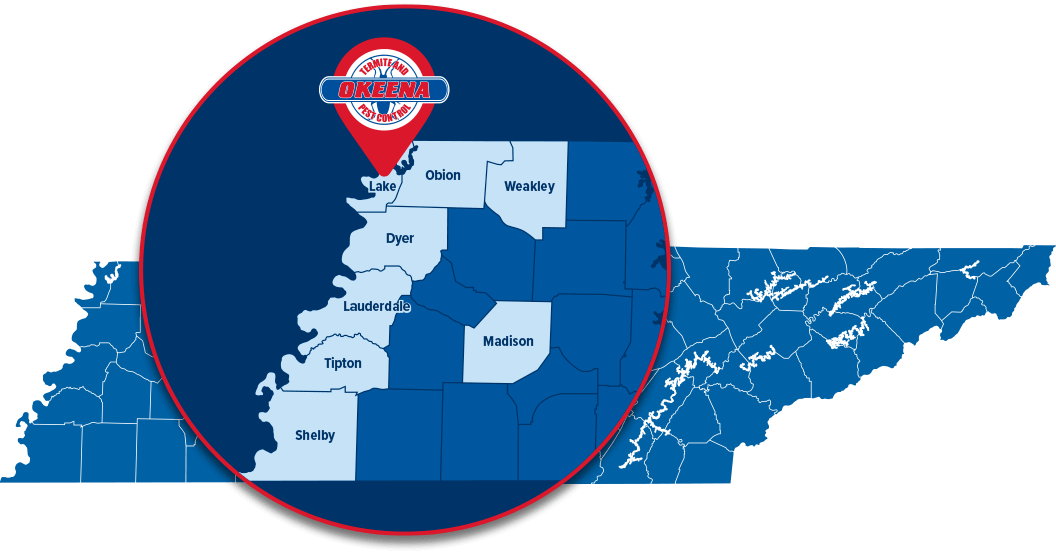 Customized Treatments for Guaranteed Results
The skilled and knowledgeable team at Okeena receives continued training on new pest control techniques and the newest, most effective products to stay up-to-date and provide the best treatments possible. 
When you call Okeena for pest services in Kennett, you can expect:
An experienced exterminator will perform a free, comprehensive pest inspection.
A courtesy call letting you know we are on our way.
Perimeter barrier treatment applied outside your home.
Several program options to choose from to meet your needs and budget.
Same-day or next-day servicing. 
Priority scheduling for premium customers.
And more!
Pests can quickly multiply and get out of hand and require the skills of an experienced exterminator. When you choose Okeena, you can rest assured that your home and family are well-protected. Our treatments are pet and family-safe so that everyone can enjoy a pest-free home without worry.
Our Guarantee
Should pests persist in between scheduled treatments, simply let us know and we'll re-service your home for no additional cost to you. That's our guarantee to you!
Image