Image

Get Same-Day Air Duct Cleaning Services Today!
Locally Owned for 60+ Years
Air Duct Cleaning
This service isn't necessarily the first thing on anyone's mind. Most of our clients have never had their air ducts cleaned before. But what most people don't realize is that air ducts can hold an incredible amount of bacteria and fungus that cause almost 50% of our illnesses. On top of that, they are usually the culprit of setting off allergens and flair ups of existing illnesses.
Some of the things that may be built up in air ducts that have never been, or have rarely been cleaned include:
Dirt
Dust Mites
Chemicals
Viruses
Bacteria
Carbon Monoxide
Mold
Allergens
Pet Dander
Tobacco Smoke
Cooking Residue
Fecal Matter from pets and insects
Get Rid Of Allergens With Clean Air Ducts
Allowing your air ducts to continuously go without cleaning can be dangerous to not only your health but to your wallet as well. Day after day the buildup continues to grow and collect more filth that gets circulated into your home or business' air supply. Eventually, this could lead to a shortened lifespan for your air conditioning unit and cost to replace it, or even extra cost to treat the illnesses and allergens that the bacteria sets off. Okeena Termite & Pest Control's air duct cleaning services are one of the fastest ways to protect and improve your health, while also being incredibly cost-effective.
We clean air ducts in:
The EPA: Indoor Air Quality
The United States Environmental Protection Agency (EPA) talks about the causes and immediate effects of indoor air pollution. The EPA also has some guidelines on how to identify poor indoor air quality, some of which include:
Air with a strong stench or odor
Unclean heating and air conditioning equipment
A hidden build-up of mold
Moisture or condensation on windows or walls
Once these issues are identified early and quickly, that's where Okeena Termite & Pest Control comes in. While it's not in our name, we have been performing above the industry standard air duct cleanings since that founding year of our business. The residents and businesses in Tennessee have nothing but raving reviews and cleaner air to breathe once we've paid them a visit. Are you ready to take control of your health? Start with your air supply.
Our Guarantee
Should pests persist in between scheduled treatments, simply let us know and we'll re-service your home for no additional cost to you. That's our guarantee to you!
Image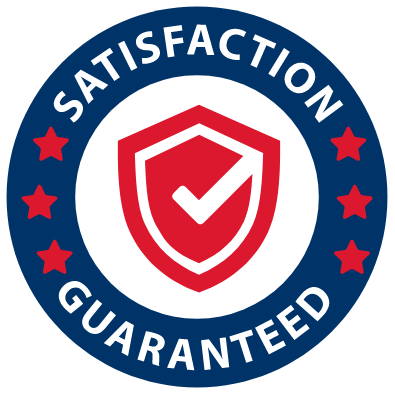 Image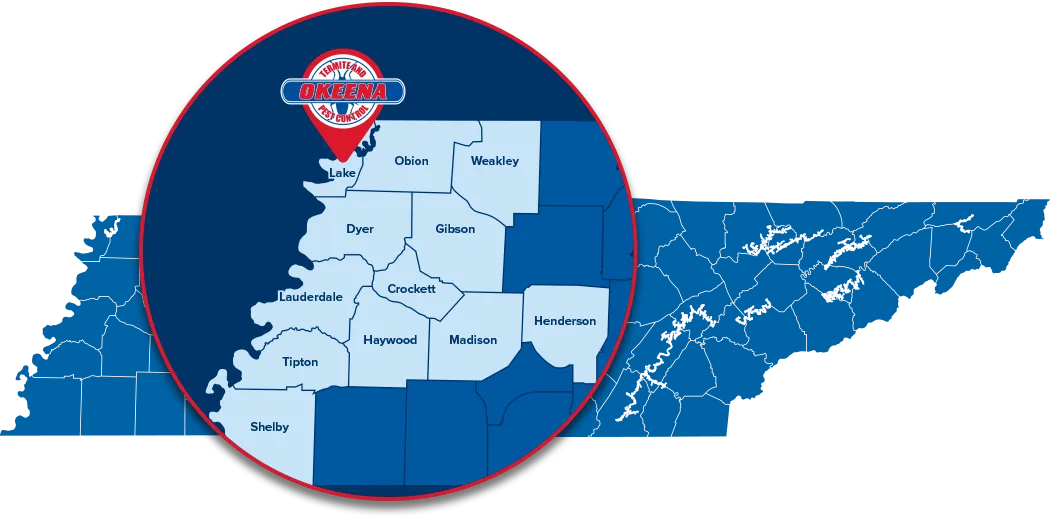 Areas We Service Around West Tennessee
Our business was born and grown in West Tennessee. Our team at Okeena Termite & Pest Control is proud to serve our beautiful home and enjoy taking our 60+ years of expertise all across the region.