Image
Looking For An Exterminator in Martin, TN?
Pest Control in Martin
At Okeena Termite & Pest Control, we understand the frustration that comes with a pest problem. That's why we offer same-day residential pest control in Martin, so you can get fast relief that lasts. Our expert exterminators are trained to handle a wide range of common household pests, including ants, roaches, spiders, silverfish, fleas, ticks, moths, and much more. With over 61 of experience, you can trust our team to provide effective and reliable pest control solutions.
Why choose us for your pest control needs in Martin?
Highly-trained and experienced exterminators who know the ins and outs of pest control.
Thorough pest inspections to identify the source of the problem and develop a targeted treatment plan.
Family and pet-friendly treatments that prioritize the safety and well-being of your loved ones.
Recurring services to ensure long-lasting pest control results and peace of mind.
Same-day and next-day service options to accommodate your busy schedule.
Transparency and communication every step of the way, so you know exactly what to expect.
Don't let pests take over your home. Contact us today to schedule your pest control appointment in Martin and say goodbye to unwanted critters.
Image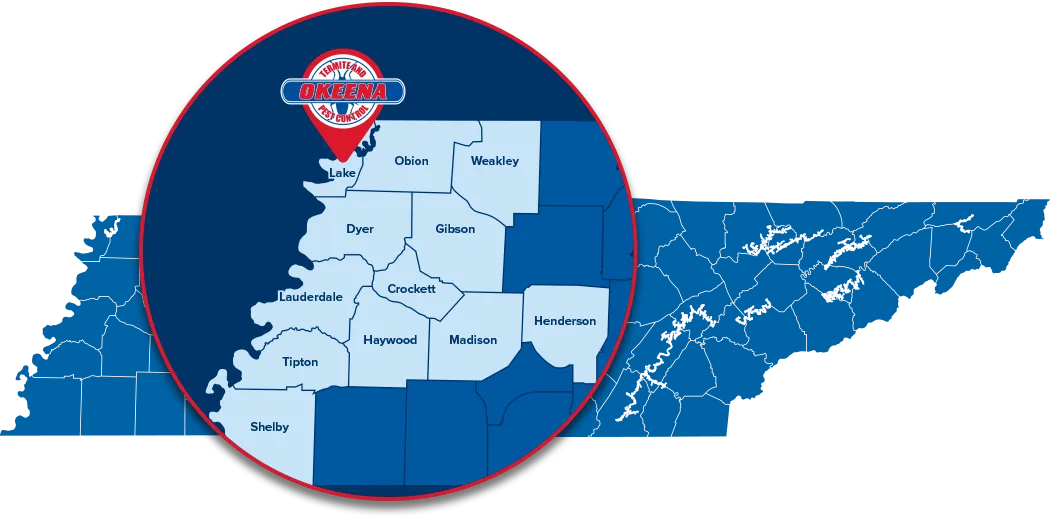 Termite Exterminators in Martin
Are termites causing havoc in your Martin home? Don't let these destructive pests go unchecked. We offer a comprehensive termite inspection service to identify any existing infestations and potential risks.
But that's not all—we have not one, not two, but five different treatment programs to choose from. Our experienced termite exterminators in Martin will guide you through the options and help you select the best solution for your specific needs.
Trust 60+ years in business
Why choose us? With over 60+ years of experience, our termite control service in Martin has earned a reputation for excellence. Our highly-trained technicians use the best techniques and equipment to get rid of termites and keep them out for good. 
Bed Bug Exterminators in Martin
Get rid of bed bugs and sleep peacefully with our top-notch bed bug control service in Martin. Our experienced bed bug exterminators will ensure that your home is completely free from these obnoxious pests. Here's what you can expect when you choose Okeena Termite and Pest Control:
Free inspection by our personable and experienced technicians
Free quote to make an informed decision
Detailed preparation instructions for effective treatment
Free follow-up two weeks after initial treatment
Service that goes above and beyond for exceptional results
At Okeena, we believe in providing local service that you can trust. As a locally owned and operated company, we treat our customers like family. Say goodbye to bed bugs with our prompt and reliable bed bug exterminators in Martin. Don't wait another day to reclaim your home. Schedule your appointment now and let us take care of the rest!
Stinging Insect Control in Martin
Are stinging insects ruining your family's outdoor enjoyment? Don't let wasps, hornets, or yellow jackets keep you from enjoying your yard. Partner with Okeena Termite and Pest Control, your trusted wasp exterminator in Martin, and regain control of your space. With over 60+ years of local service, we offer comprehensive inspections and safe removal of stinging insects, backed by our satisfaction guarantee.
Our stinging insect control services in Martin include:
Wasp Removal: Trust our professional wasp exterminators to safely remove wasp nests and ensure they don't return. Say goodbye to the threat of painful stings and enjoy your outdoor space again.
Hornets and Yellow Jackets: Don't let these aggressive stinging insects keep you on edge. Our experts will handle the safe removal of hornet and yellow jacket nests, allowing you to reclaim your yard.
One-Time Service: We offer efficient and effective one-time service to quickly eliminate your stinging insect problem. Experience hassle-free solutions tailored to your specific needs.
Take advantage of our stinging insect control service in Martin and enjoy your outdoor space without fear. Schedule a consultation today to get rid of wasps, hornets, and yellow jackets once and for all.
Our Guarantee
Should pests persist in between scheduled treatments, simply let us know and we'll re-service your home for no additional cost to you. That's our guarantee to you!
Image