Image

Let Us Safely Removal Stinging Insects And Their Nests!
Locally Owned for 60+ Years
Stinging Insect Control
Wasps, hornets, and yellow jackets are known to build their nests on roofs, behind shutters, in siding cracks, on porch furniture, and even on playground equipment—and to defend those nests with painful stings. Don't let stinging insects keep your family from enjoying your outdoor space! Partner with Okeena Termite & Pest Control to reclaim your yard.
We offer protection against the following stinging insects:
Paper wasps
Red Wasps
Bald-Faced Hornets
Yellow Jackets
And More
Schedule Your Comprehensive Inspection!
Trust The Professional Wasp Exterminators
Instead of risking painful and potentially dangerous wasp stings, let our team of experts handle the nest removal. Our exterminators will perform a safe removal treatment using a specialized pressurized hose and then treat the area with an insecticide to ensure the wasp colony does not return. Instead of trying a DIY treatment, let our pest control service safely remove the hornet nests without endangering yourself or your family!
Safe Removal of Yellow Jackets, Wasps, and Hornets
Our expert team of wasp exterminators is here to provide you with effective and hassle-free solutions. When you partner with us for safe wasp removal, you can expect:
A Comprehensive Inspection: Our experienced professionals will conduct a thorough inspection of your property to identify potential wasp nests and stinging insect hotspots. This meticulous assessment ensures that no hiding spot is missed, giving you peace of mind knowing that every corner is covered.
Customized Treatment Plan: We understand that every infestation is unique. That's why we tailor our treatment plans to your specific needs. Our skilled technicians will develop a customized strategy to address the wasp and stinging insect problem on your property. No one-size-fits-all solutions!
Safe Removal: Your family's safety is our utmost priority. Our trained specialists employ industry-standard techniques to safely remove wasp nests and eliminate stinging insects from your surroundings. You can trust us to handle the job with care and professionalism, minimizing any risk to you, your family, or your pets.
Expert Wasp Exterminators: Our team consists of highly skilled and licensed wasp exterminators who have extensive knowledge and experience in dealing with stinging pests. They stay up to date with the latest techniques and industry best practices to provide you with the most effective solutions available.
Satisfaction Guarantee: We stand behind the quality of our services. Your satisfaction is our goal, and we won't rest until we've achieved it. If you're not completely happy with the results, we'll work with you to make it right.
With over 60 years of local experience, you know that Okeena Termite & Pest Control provides treatments you can trust. Contact us today to schedule a consultation and take advantage of our professional wasp removal and stinging insect control services.  We're here to help you reclaim your space!
Why Are Stinging Insects Dangerous?
Stinging insects are generally docile unless they feel threatened or their nests are disturbed. When they perceive danger, they may become aggressive and attack to defend themselves by delivering painful stings. 
Especially wasps, which can sting several times in a row, can cause severe allergic reactions, known as anaphylaxis. These reactions can cause difficulty breathing, swelling of the throat or tongue, hives, dizziness, and even loss of consciousness. In severe cases, anaphylaxis can be life-threatening.
Protect your family today!
Learn more about what makes wasps unique.
Our Guarantee
Should pests persist in between scheduled treatments, simply let us know and we'll re-service your home for no additional cost to you. That's our guarantee to you!
Image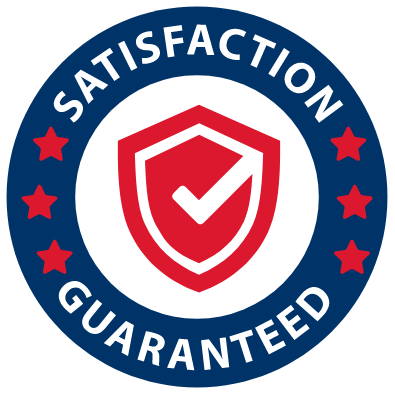 Image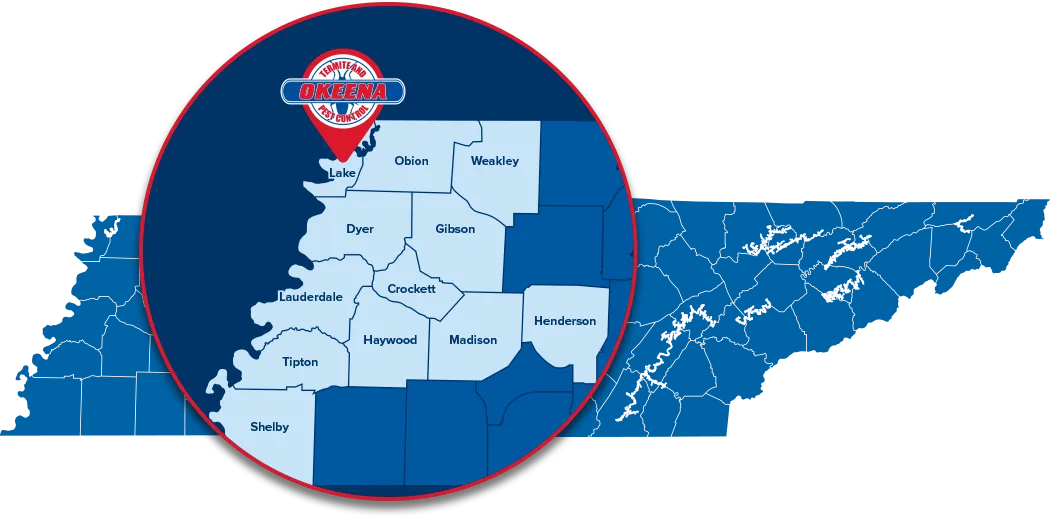 Areas We Service Around West Tennessee
Our business was born and grown in West Tennessee. Our team at Okeena Termite & Pest Control is proud to serve our beautiful home and enjoy taking our 60+ years of expertise all across the region.